There are two ways to get Seat Availability on mobile.
1. Web based
If your mobile is web-enabled then this website is designed for fast mobile browsing, then
or Type in your web browser https://pnrstatuslive.com/seat-availability/
or Point your QR Code reader to QR Code image below: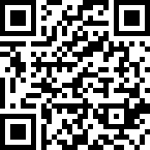 2. SMS Based
You can also get your Seat Availability on mobile via SMS.
Just send SMS to 139 in below format.
SEAT XXXX YYYYYY AAA BBB CC DD

Where XXXXX is your 5 Digit Train Number, YYYYYY is the travel date in DDMMYY format, AAA is STD Code of the from Station, BBB is STD Code of the to Station, CC is Travelling Class, DD is Travel Quota. You will recieve the confirmation status.
Eg. SEAT 12561 020615 0542 0571 SL G
This SMS service is not free. You will be charges Rs. 3 per result.
(We are not related with this SMS service. It is run by Indian Railways)